Research
The faculty members of the UC Irvine School of Medicine Division of Geriatric Medicine and Gerontology are nationally known for their research in the field of elder abuse and neglect. At the Center of Excellence on Elder Abuse & Neglect we provide a valuable and much-needed bridge between direct service and academics. We aspire to stimulate new ideas, identify needed areas of inquiry, bring together researchers from across California and beyond and serve as a mechanism for feeding research findings back to the field. The bridge between direct service and academics will cause work in both sectors to be more effective in serving the victims of elder abuse and neglect.
For a printable (PDF) document of research articles and other publications on elder abuse by Center of Excellence faculty and staff, click here. 
Currently Funded
Abuse Intervention/Prevention Model (AIM) Project (U.S. Dept of Health and Human Services, Administration on Community Living/Administration on Aging (ACL/AoA))
The purpose of this research study is to look at ways to reduce the problems that can sometimes lead to the mistreatment of older adults with dementia.  In order to do this, we will recruit adults with dementia and their caregivers.  We will conduct an initial risk assessment with both people, refer them to legal, social, and mental health services, and conduct another risk assessment three months later.  We expect to enroll about 336 participants in this study.
Elder Abuse Forensic Telehealth Project (UniHealth Foundation)
Orange County's Elder Abuse Forensic Center grew out of a need to have a group of educated, responsive professionals provide advice and assist in cases of elder abuse and neglect.  However, most of the nation does not have access to physicians and psychologists who are trained in geriatrics and specifically in the issues related to abuse and neglect of elders.  Telehealth offers an innovative and manageable solution to problems associated with providing this kind of expertise at a distance.  There are many places around the country already using telecommunication technologies to improve access to medical services in child abuse and domestic violence cases, but none in the area of elder abuse.
The objectives of the "Elder Abuse Forensic Telehealth Project" are:
  •  Explore and resolve issues related to providing medical and psychological expertise via telehealth technology (e.g., secure transfer of patient information; storage of photographs);
  •  Determine the needs of frontline elder abuse professionals for receiving medical and psychological expertise via telehealth;
  •  Test the protocol internally for reliability and validity; 
  •  Increase access to medical and psychological expertise for frontline professionals working with elder abuse victims.
Learn more about the Elder Abuse Forensic Center of Orange County, CA
Fractures and Co-Morbid Indicators of Elder Abuse Study (UC Irvine Institute for Clinical and Translational Science (ICTS), funded by the Clinical and Translational Science Awards program)
The objective of this exploratory pilot study is to evaluate the prevalence, location, point of entry, and comorbidities of fractures for adults age 65 years and older receiving care at UC Irvine Medical Center.  The translational nature of the findings will inform future studies to develop guidelines for recognizing clinical signs of abuse in older adult fracture patients.  Using quantitative analytic methods, we will create a descriptive profile of older adult fracture patients.  Using a combination of evidence gleaned from this project, evidence-based literature, and consultation with elder abuse medical experts we can then generate hypotheses linking fracture comorbidities and characteristics to elder abuse.  These hypotheses will form the basis for future studies to develop warning signs of abuse for older adult fracture patients seeking treatment in hospital settings.  Download the ICTS Fracture Study abstract (Word)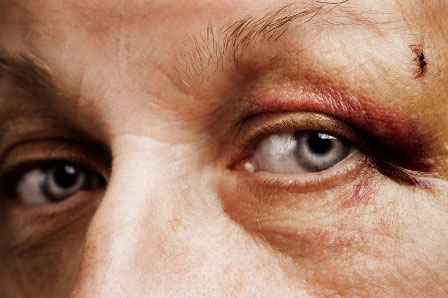 Previously Funded